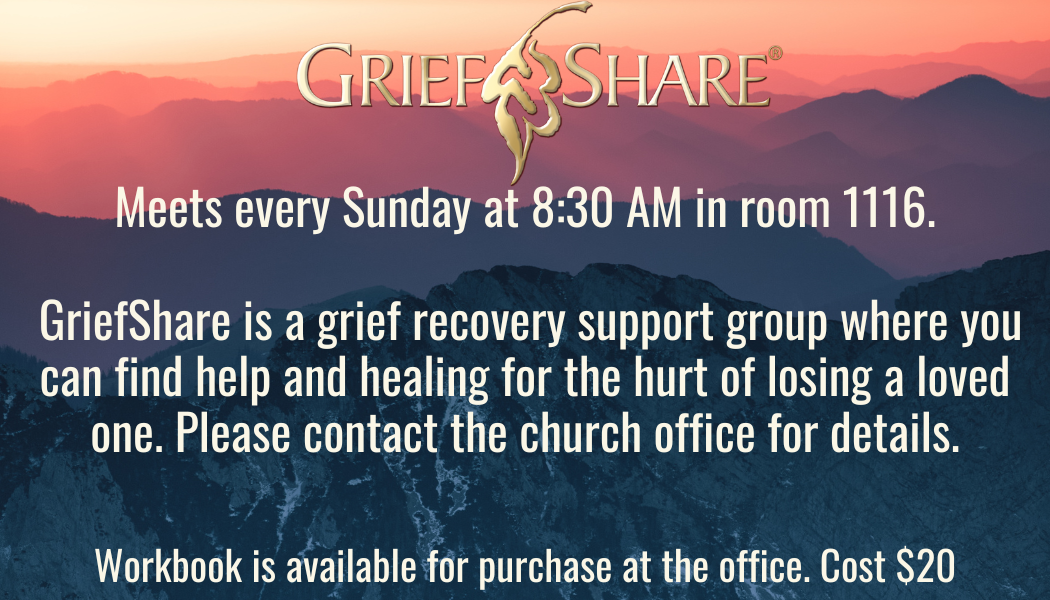 March 19, 2023 8:30am
Address: Oakwood Baptist Church, 3520 Mineral Springs Rd, Lexington, SC US 29073
Contact: Débora BarrDébora Barr
Do you know someone who is struggling with the loss of a loved one or perhaps you are a this point in your life. If so, we encourage you to join GriefShare support group. This is a 13 weeks program designed to help anyone who is hurting after loosing a loved one.
The only cost if the book ($20) which is available for purchase at the church's office.
Meetings are every Sunday, at 8:30 AM in room 1116.
For more details please contact the church office at 803-356-0260 or e-mail churchoffice@oakwoodbaptistchurch.com.