Fellowship Ministry
---
At OBC, we offer a variety of fellowship ministry opportunities for all ages. Please see below for more information.
---
Ladies' Luncheon

The Ladies' Luncheon is a fellowship opportunity for ladies that meets the second Saturday of each month from 1-3 pm in the modular building. During this time, the ladies will eat lunch, fellowship, and do some form of activity or craft. To help the group prepare for the activity or craft, please register using the link below.
---
Men's Prayer Breakfast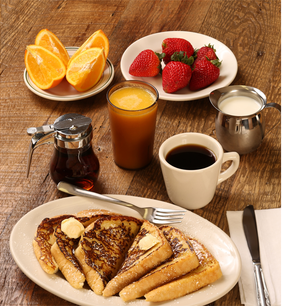 The Men's Prayer Breakfast is a fellowship opportunity for gentleman that meets every Saturday from 8:00-10:00 am in the Family Life Center.
---
Golden Oaks
Golden Oaks is a fellowship opportunity for ages 55 and up. The group meets every third Thursday of the month from 11:00 am to 1:00 pm for luncheons and short trips or excursions.