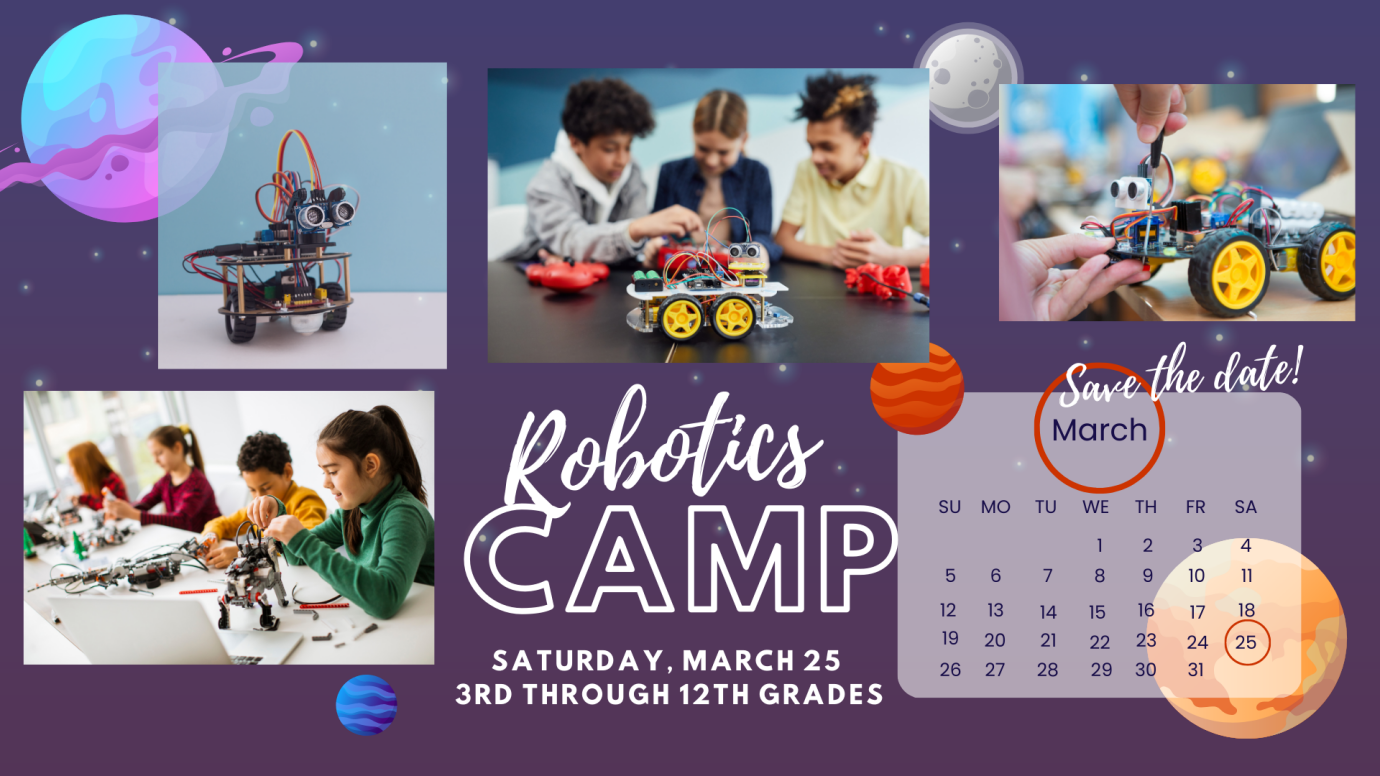 March 25, 2023 9:00am
Address: Oakwood Baptist Church, 3520 Mineral Springs Rd, Lexington, SC US 29073
Contact: Débora BarrDébora Barr
Sessions will be as follows:

9:00 AM to 11:00 AM : Grades 3 to 6
12:00 PM to 2:00 PM : Grades 7 o 12
2:30 PM to 4:30 PM : Families
This 2 hours workshop promotes STEM & Robotics from a biblical worldview. It challenges the mind and engage the heart on creation & theology of technology. Points students to Christ by focusing on complexities of creation, equips students with a biblical theology of technology in the digital world in which they live, prepares students for the 21st. century job skills, introduces students to STEM education, and inspires them to pursue STEM careers.
WORKSHOP OVERVIEW:
2-4 Students per robot
2 hours hands-on workshop
INCLUDES:
Use of a LEGO Mindstorm EV3 Robotics Kit
Use an Apple IPad
Use of Lightbot programming app
Use of Mindstorm programming app
COST:
$20 (one student)
$30 (for two students)
$ 5 for each additional student (3rd student or more).
Parents attend for free in the Family Session (only).
NOTE: Number of participants is limited for each Workshop. Reserve your space now! Click HERE to register